Häagen-Dazs_& LOUNGE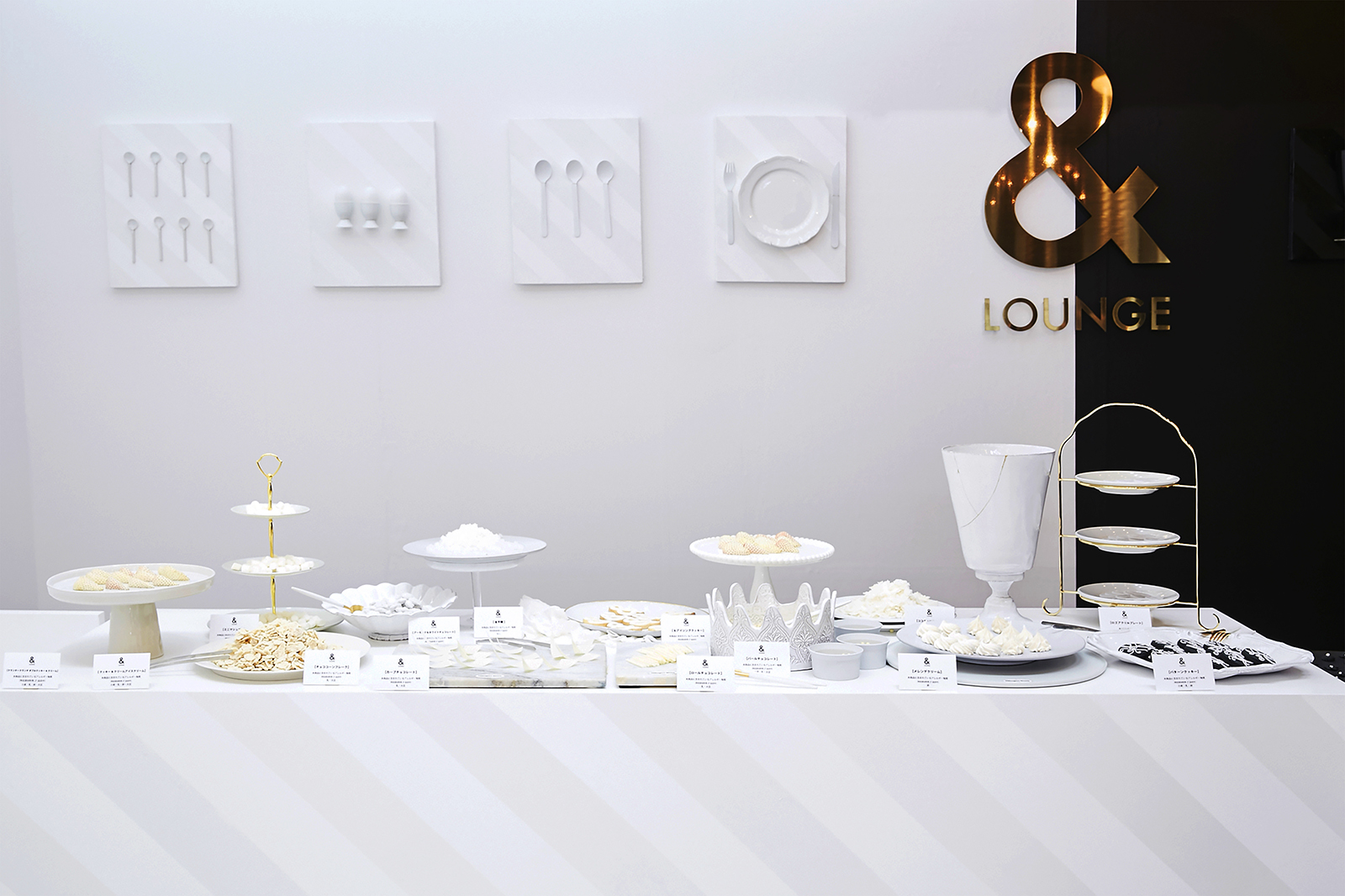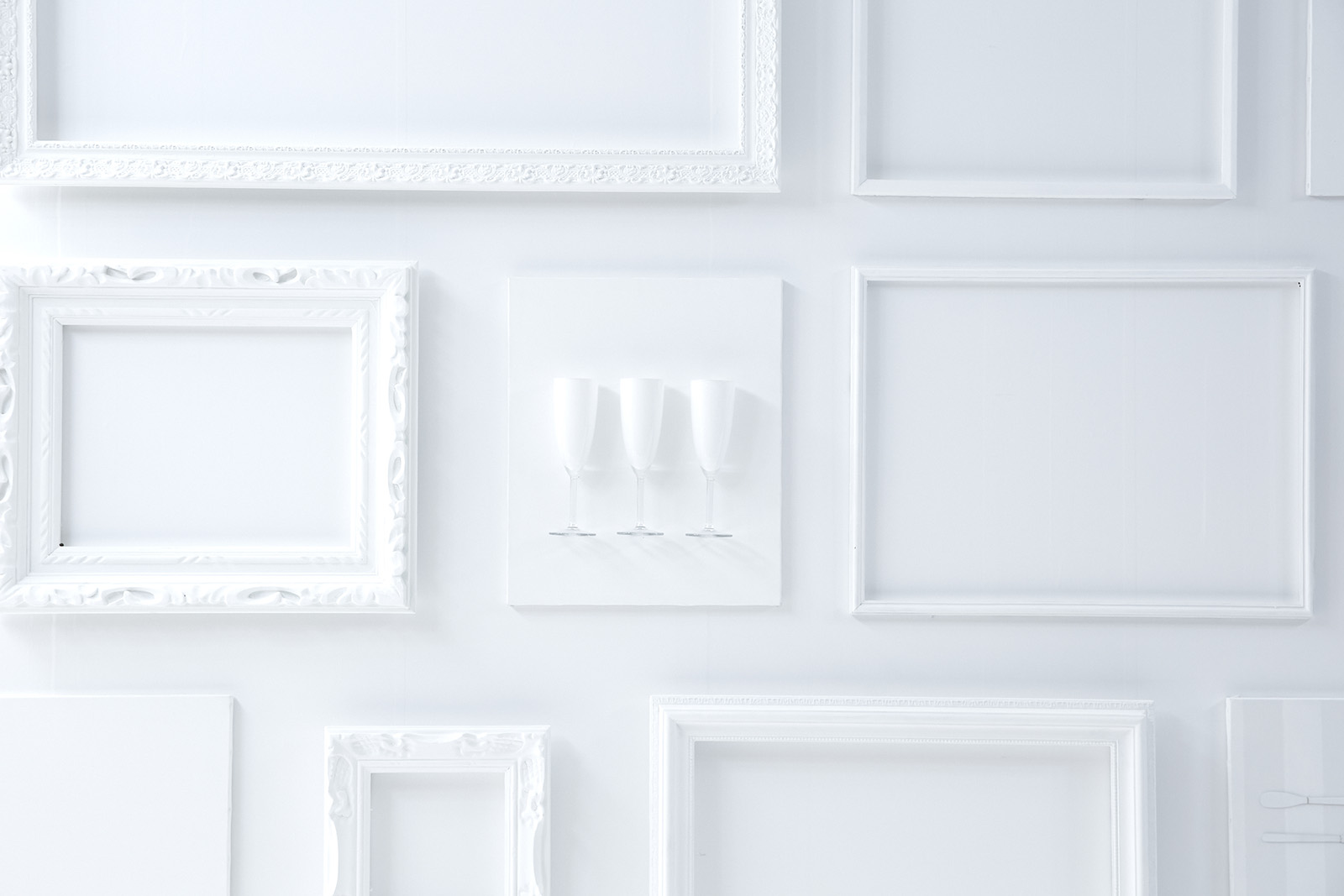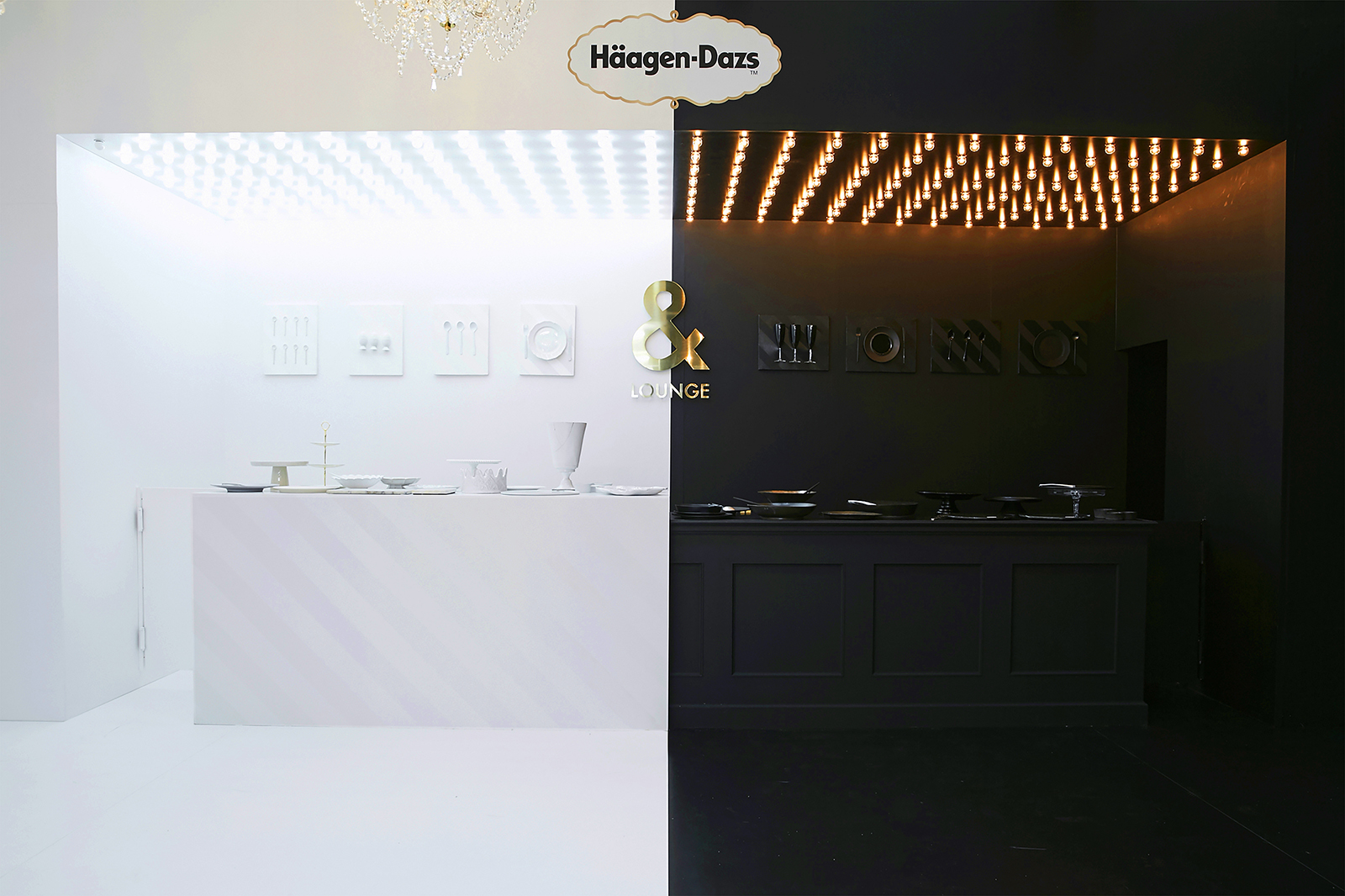 "白と黒だけでつくられた大人のラウンジ"

Haagen-Dazs のクッキー&クリーム味の発売25周年を記念して開催された、喫食体験イベントの会場デザイン。

部屋の中央で白と黒に分けられた、アイスを食べるためのラウンジ。
床、壁、梁、家具を徹底して白と黒でつくることで、クッキー&クリームらしさを感じることのできる空間にしようと考えた。

白い部屋は、白く明るい光と直線的なデザイン、黒い部屋は、電球のやわらかい光と曲線のデザインでできている。
また、器やカトラリーをインテリアをつくる要素として取り入れることで、Haagen-Dazsらしさのある空間とした。

白と黒に分けられた質の異なる空間と、それをつなぐ"&"の象徴的な文字。
白と黒、2つの空間が交わる場所をデザインすることで、バニラ(白)とクッキー(黒)の"出会い"を体験できる場所をつくった。


"Lounge Space made of Black & White"

A space design for the sampling event of Haagen-Dazs Cookies & Cream which was held to celebrate its 25th anniversary.

A lounge space for grown-ups. It's the core target of the product.
Inspired by the colours of the product,
we decided to divide the whole room into 2 colours, Black(Cookies) & White(Cream).

Floors, walls, beams and furniture.
Everything was made of Black & White to create the best space to enjoy eating the product.
Bright light and linear design were applied to the white room and soft light and curved design to the black room.
Moreover, we utilised dishes and cutleries as materials to decorate the room.

Two opposite spaces made of only black & white and the golden object "&" which connects those two rooms,
successfully created the experience where people can feel the happy encounter of Cookies(black) & Cream(white).